Our Framework
The Millionaire Manners Framework
The Millionaire Manners Framework is the foundation for all our training. Through an innovative approach to teaching successful life skills, we build personal etiquette up through our A.I.M. Philosophy, then overlay professional etiquette via our 4 Link Chain to career readiness model to build a whole person. Keep reading for more insight.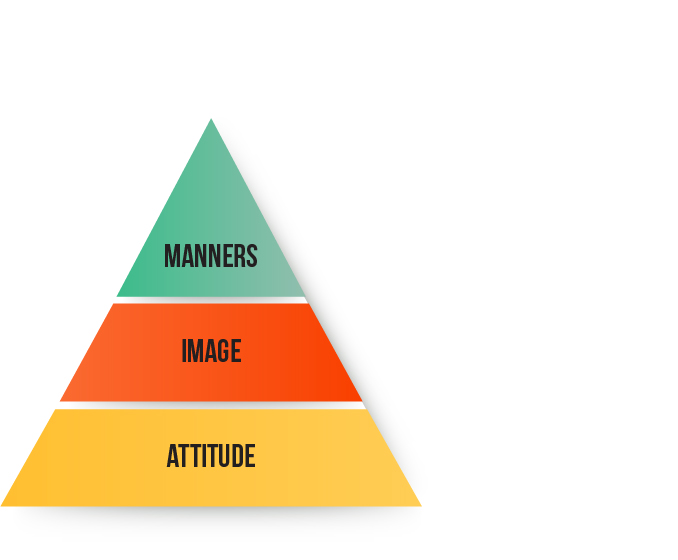 Personal Etiquette/Life Skills
Everything begins with our A.I.M. philosophy. We don't think it's possible or sensible to teach the mechanics of traditional  etiquette if the psyche of the person isn't right. Attitude is all about the internal mindset and is the foundation for all subsequent trainings. Image is all about how we portray and present ourselves, externally; while our Manners represent the manifestation of the other two at work. If you don't have something to A.I.M. for, nothing else will help!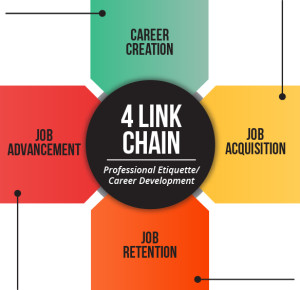 Professional Etiquette/Career Readiness
Through our research, we identified that the overwhelming majority of traditional job/career readiness training programs only focused on the first link of the process: job acquisition. Very few focus on the next link, which is job retention — that is teaching the vital skills to keep people employed. Even fewer teach job advancement skills, and essentially none focus on career creation mindset, which takes what is gleaned from the first three links to empower the individual for the rest of their life — all with great etiquette on the forefront.
Learn more here.