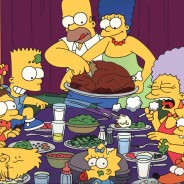 So the sentiment in the title, literally, is one we've ALL either expressed ourselves and/or have heard expressed to us. It's never comfortable.  At the lower end of the spectrum it's off-putting and worst case, it's cause for checking out, mentally, from whatever family event you find yourself and then making the solemn promise that this family gathering will be your last for some time. The reason is very simple: no one likes being put on the spot or confronted in front of others. This small rule is one of the biggest mistakes family members, friends, supervisors and even parents make: correcting, confronting or accosting others in front of an audience. The thing about audiences is that they love a good show. And your impromptu studio audience never disappoints! They clap and cheer, boo, cry, moan and hiss when the "actors" you created start to play roles. It's an immutable law of human nature that many of us have yet to acknowledge.
Therefore, if you do not want to create an audience or place unwitting actors into a production, avoid confronting people in front of others this holiday season. This doesn't mean you must avoid "touchy" conversations or not confront those who you may have issues with. It simply means to mind your approach and take another rule into consideration: the Rule of One. It has three parts: a) One Conversation with b) One Person and c) One at a Time.
Instead of using confrontation with a crowd as a means to address past issues or unresolved situations in a group setting, utilize the power of the Rule of One. The rule is simply that when you finally muster the courage to have the conversation, that you have it with one person and focus on one conversation at a time. When you speak to mostly anyone as an individual, or as one person, you get a stark contrast against when you have either mob mentality, groupthink or putting people on a stage to act out. Individual people are calm, introspective and reasonable. Groups are unruly, emotional and unstable.  I've already described the number one thing actors do when put on a stage–they perform.
One conversation, with one person and one at time ends all the anxiety surrounding having the talk. But again, first make the decision to have the conversation. Then focus on the individual you'd like to converse with. Be present in that conversation, be prepared (make notes beforehand in order to stay focused), and be ready to be uncomfortable and to be ok with that. Lastly, focus on the one conversation at a time. Rome wasn't built in a day, as they say, and chances are that your issue, situation or misunderstanding won't be solved in a single conversation either. But it could. And that's why all this is important.
One conversation could change everything, but it doesn't have to.
Challenge yourself to take advantage of your coming family gatherings to have more one-on-one individual conversations. In groups, certain topics are taboo. In one-on-one, private conversations, few topics are off-limits because you're away from prying ears and eyes. Bring up that hurtful situation and at the same time allow yourself to be accountable. You see, when it's just two people having a conversation, there's nowhere to run and hide when it gets tough. There's no group to hide behind or tag team partner to call into the ring. It's just you, them, your individual sides of the story, and the truth watching everybody.
But it also doesn't have to be all bad or serious or tense either. For our younger generations, take the time to have conversations with the older generations. All our time is fleeting. Ask what it was like way back when, or about their favorite experiences and whatever else you're curious about. But do it utilizing the Rule of One. One conversation at time can go a long way.
Enjoy!
Sadiq Ali, MBA, is a speaker, trainer, professor, and author of Millionaire Manners: The Men's (and Boy's) Guide to Social Grace in the New Age and founder of Millionaire Manners Academy, a full service educational consulting and leadership training organization that teaches life and career success through great personal and professional etiquette.
To contact Sadiq for engagements or questions: Email Sadiq@Millionaire-Manners.com, visit www.Millionaire-Manners.com or connect on Twitter, Facebook or Instagram.